Can Tomatosphere Tomato Seeds Germinate After Two Exposures to Space, in Mars-Like Conditions?
Carter Ives

Graeme Perrie

Adam Stamler

Maria Nickel
Abstract
Tomatoes are commonly used throughout the world as a nutritious food source. Tomatoes are one of the only fruits to have had their seeds exposed to the harsh conditions of space travel. If humans are ever to colonize other planets then there will be a need for seeds to travel through space to those extraplanetary estinations. The objective of this study was to compare germination and growth of twice-space-exposed (TSE) tomato seeds with control-ground-truth (CGT) seeds. We found that the twice-space-exposed seeds had similar germination rates to the ground truth seeds but lower mortality. The TSE seeds were also taller from 18 to 56 days after planting than the CGT seeds. These results show that the frequency of space exposure is not a limiting factor for seed germination and growth.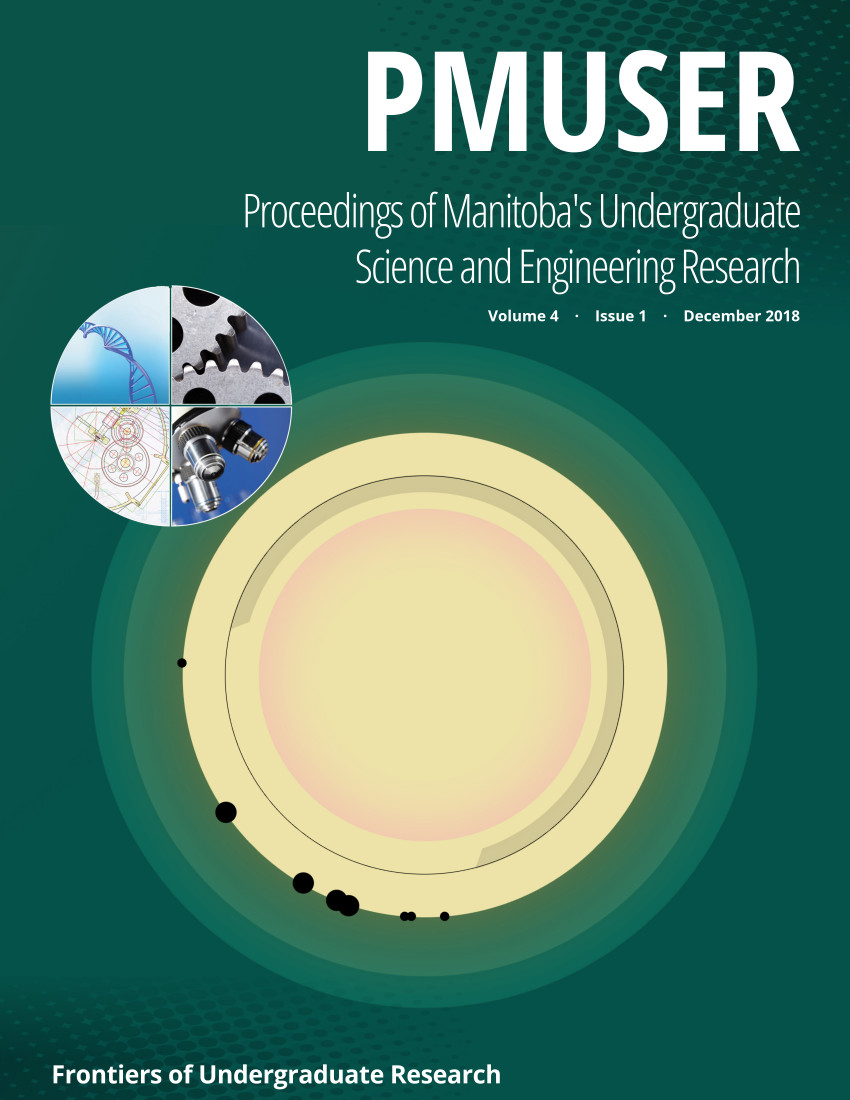 Copyright (c) 2018 C. Ives, G. Perrie, A. Stamler, M. Nickel
This work is licensed under a Creative Commons Attribution-ShareAlike 4.0 International License.

Proceedings of Manitoba's Undergraduate Science and Engineering Research by University of Manitoba is licensed under a Creative Commons Attribution-ShareAlike 4.0 International License. The authors hold the copyright to published articles without restriction, and retain publishing rights.