Effects of Filtration Techniques in Identifying Dissolved Reactive Phosphorus versus Particulates in South Tobacco Creek Watershed
Abstract
Various research centers, scientists and professionals in analytical chemistry use different types of filter papers to determine
the types of phosphorus (P) and particulates responsible for algal blooms and eutrophication in water bodies. However, those
filter papers misinterpret results in defining dissolved reactive phosphorus (DRP) versus particulates, by ignoring the fact that
particulates which could be enriched in phosphorus (P) or nitrogen (N) present in the water also contribute to eutrophication.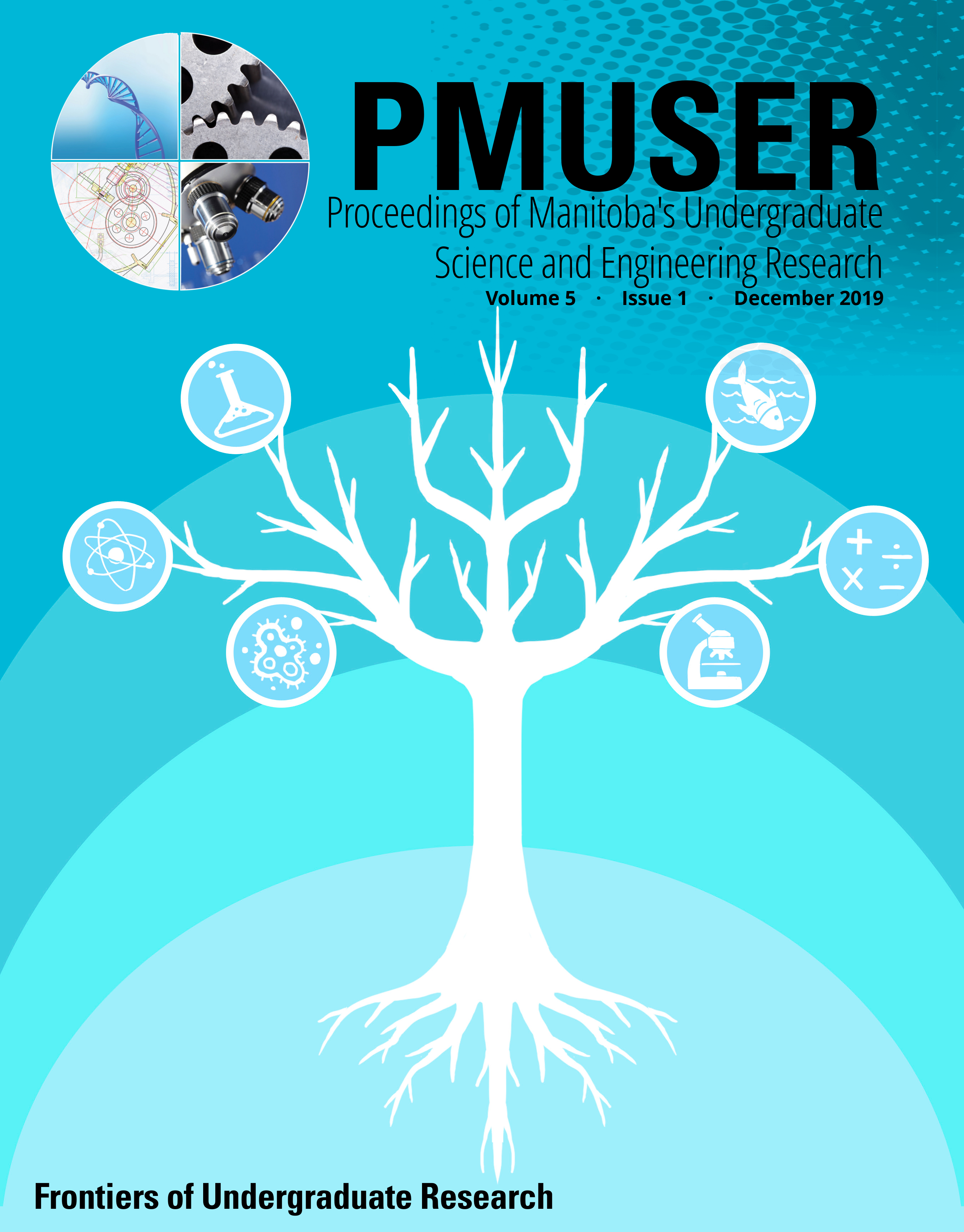 Copyright (c) 2020 Stephen Young
This work is licensed under a Creative Commons Attribution-ShareAlike 4.0 International License.

Proceedings of Manitoba's Undergraduate Science and Engineering Research by University of Manitoba is licensed under a Creative Commons Attribution-ShareAlike 4.0 International License. The authors hold the copyright to published articles without restriction, and retain publishing rights.