How To Submit
Should I Submit to PMUSER Journal?
Abstract
Still not sure? Ask us! pmuser@umanitoba.ca
A manuscript is essentially the raw medium in which a researcher tells their story. Sharing the experiences of undergraduate
research is important. It is both a way to share knowledge, but also see the self-development that comes in the process of
research. Every piece of literature one can create is innately perfect; the true show of strength is to make it a little bit better.
At PMUSER Journal, we look for the manuscript to be in a plain word document. Do not include personal information in
the file. Have in-file citations in APA format. Also include citations in a .tex or .bib file. This basic layout of citations allows
ease of publication. No adapted figures, all work is original and reviewed in a double-blind peer-review process.
Volunteer in any capacity! We are a student-led publication. Participating in layout/peer-review workshops, Editorial Teams, and
Executive Teams give students co-curricular record (CCR) credits at the University of Manitoba.
Doing two peer-reviews for PMUSER Journal after attending the workshop "upgrades" the credit to peer-reviewer.
Editorial Team members for PMUSER Journal receive CCR recognition for their involvement with journal leadership.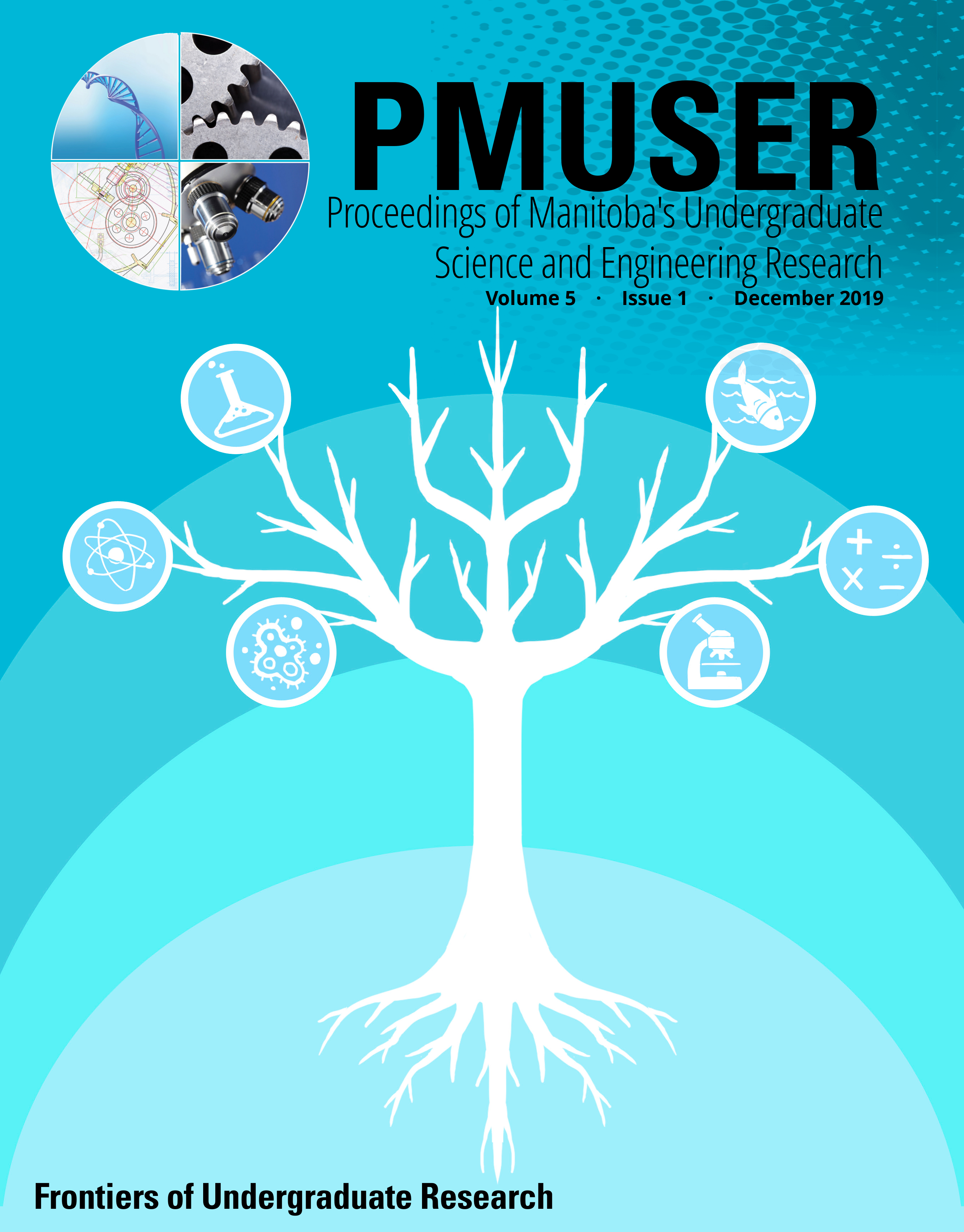 Downloads
License

Proceedings of Manitoba's Undergraduate Science and Engineering Research by University of Manitoba is licensed under a Creative Commons Attribution-ShareAlike 4.0 International License. The authors hold the copyright to published articles without restriction, and retain publishing rights.