LETTER FROM THE EDITORS Vol 1 (1) 2018
Abstract
On Canada Day, July 1, 2018, we are very pleased to present the first edition of the Journal of Canada's Physician Assistants (JCanPA). It has been a project long deserving of the physician assistant (PA) profession, enabling a platform for exemplifying the professionalism, expertise, and excellence of PAs in Canada.
Thank you to our families, readers, authors, reviewers, supporters, mentors, and especially our teachers who without their support we could not make as big a difference we do.
Enjoy and start writing. We are here and waiting for your stories.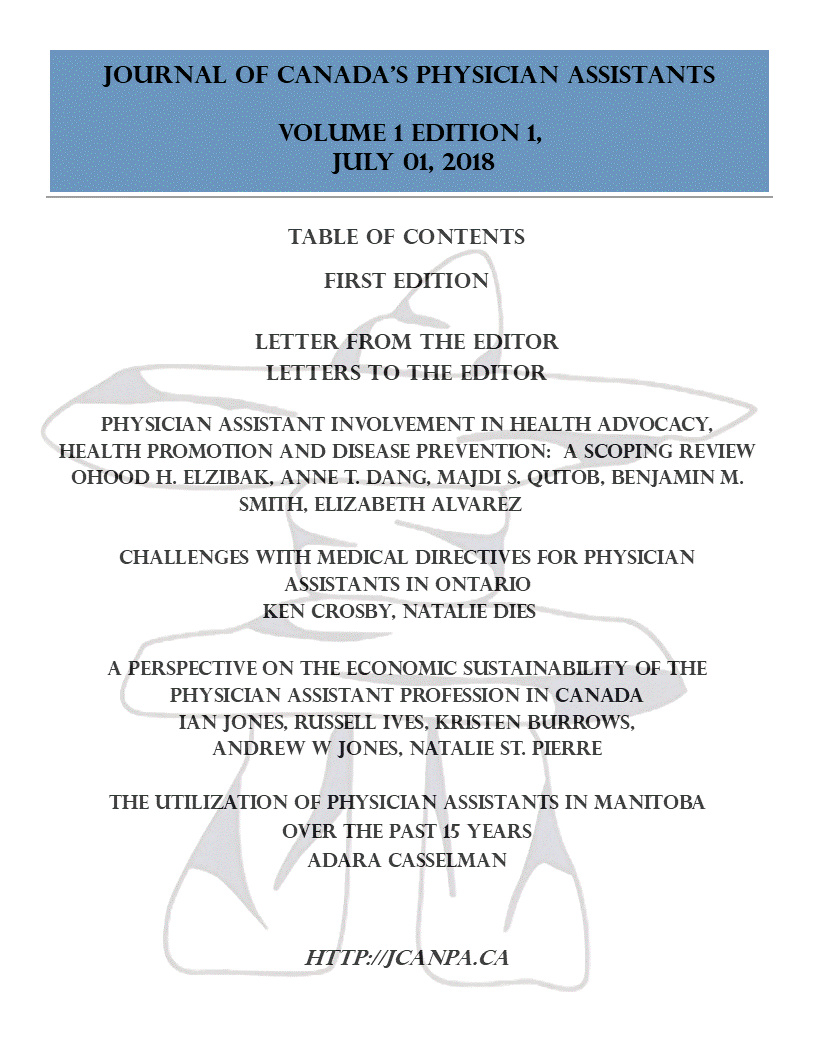 Downloads
How to Cite
Jones, I. (2018). LETTER FROM THE EDITORS Vol 1 (1) 2018. The Journal of Canada's Physician Assistants, 1(1). https://doi.org/10.5203/jcanpa.v1i1.626
Section
About the Journal of Canada's Physician Assistants
License
Authors published in the Journal of Canada's Physician Assistants (JCanPA) retain copyright of their articles, including all drafts and final published version. By agreeing to publish in JCanPA, authors grant the journal the right of first publication and distribution rights of the articles. Authors are free to submit their work to other publications in addition to JCanPA, provided they acknowledge its initial publication in JCanPA.
JCanPA is published online in the public domain. JCanPA holds no legal responsibility as to how these materials are used by the public. Please ensure all authors, co-authors, and investigators have read and agree to these terms.