CAPA 2023 Conference Invitation
CAPA 2023
Abstract
Registration for CAPA 2023 Now Open!

The CAPA Annual Conference is the only national conference designed for Canadian physician assistants by physician assistants. The conference attracts Canadian and international PAs looking for high-calibre continuing professional development opportunities, learning from national and international experts, and networking and sharing expertise. With over 19 hours of high-calibre CPD, highlights will include:
Workshops throughout
Exhibit hall with networking breaks
Welcome Reception Thursday, October 19 from 6:30pm to 8:30pm
Awards Ceremony and President's Dinner on Saturday, October 21 at 7:30 pm
We hope to see you there!

Call for E-Posters  Submit your abstract by September 11

Have you conducted a research project? Do you have valuable data to share? Submitting a poster abstract is an important way to showcase your knowledge and expertise amongst your peers. Please consult the selection criteria before making your submission. Poster abstracts will be accepted in the following categories:
original research
case report
educational resources and interventions
All poster abstracts are automatically entered into the competition for Poster Awards, which are presented at the annual Awards Ceremony and President's Dinner on Saturday, October 21, 2023. All posters will be displayed electronically for the duration of the conference.
For Further Information: 877 744 2272 │admin@capa-acam.ca │capa-acam.ca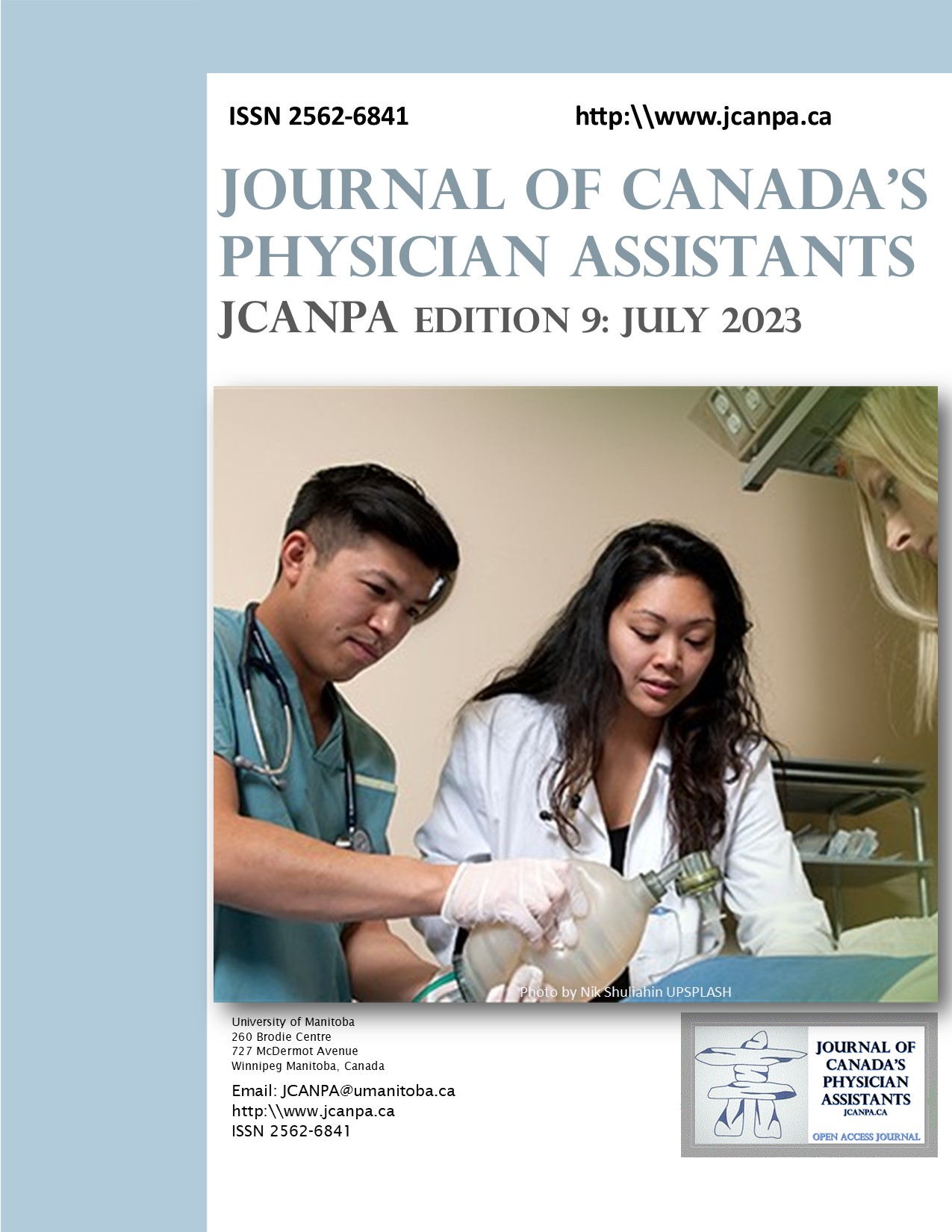 Published
2023-07-29 — Updated on 2023-08-02
How to Cite
CAPA-ACAM. (2023). CAPA 2023 Conference Invitation: CAPA 2023. The Journal of Canada's Physician Assistants, 4(9), 1. Retrieved from https://ojs.lib.umanitoba.ca/index.php/jcpa/article/view/935 (Original work published July 29, 2023)
License
Copyright (c) 2023 Ian Jones; CAPA-ACAM Administration
This work is licensed under a Creative Commons Attribution-NonCommercial-NoDerivatives 4.0 International License.
Authors published in the Journal of Canada's Physician Assistants (JCanPA) retain copyright of their articles, including all drafts and final published version. By agreeing to publish in JCanPA, authors grant the journal the right of first publication and distribution rights of the articles. Authors are free to submit their work to other publications in addition to JCanPA, provided they acknowledge its initial publication in JCanPA.
JCanPA is published online in the public domain. JCanPA holds no legal responsibility as to how these materials are used by the public. Please ensure all authors, co-authors, and investigators have read and agree to these terms.