Vol. 4 No. 9 (2023): Physician Assistants and Team Medicine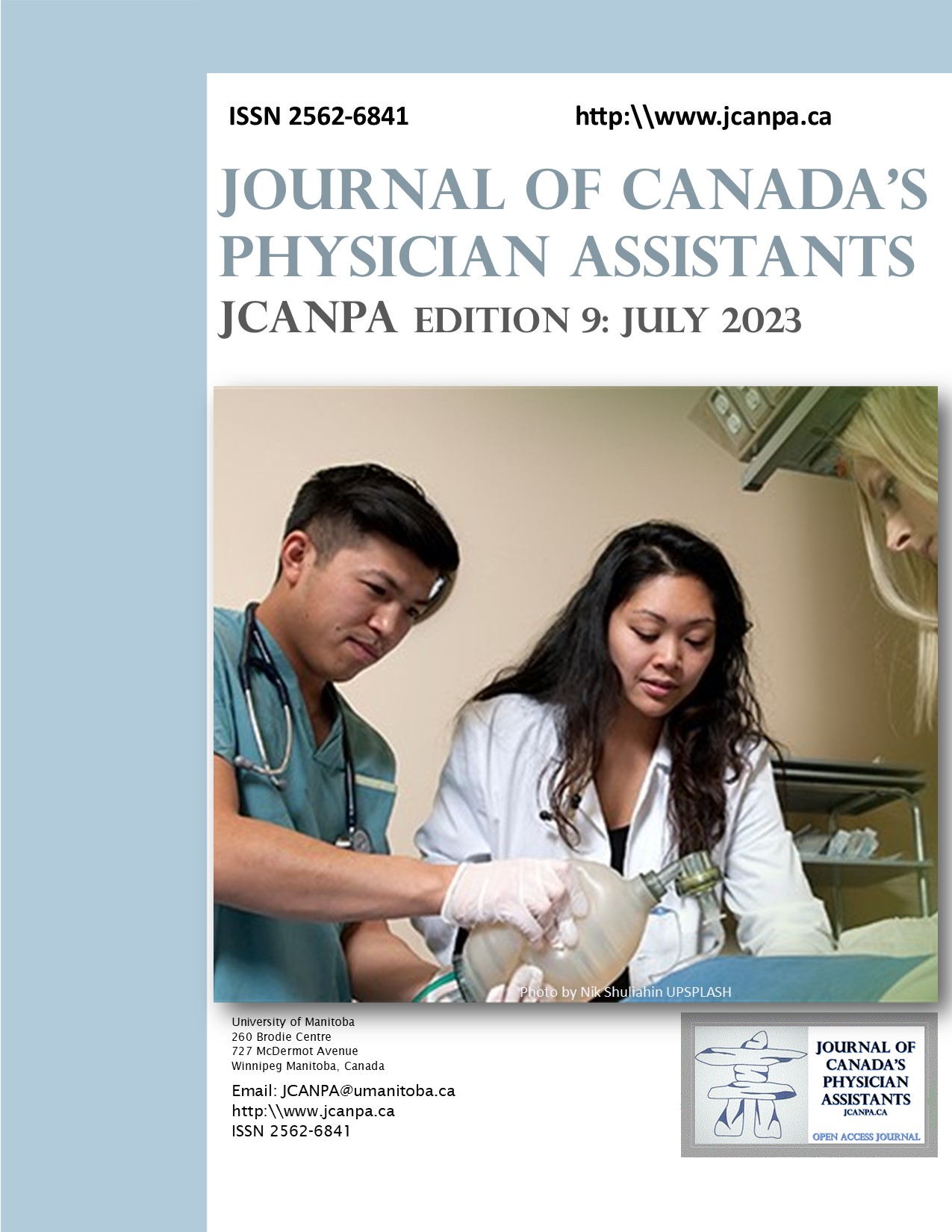 Team Medicine is the focus of the ninth edition of the Journal of Canada's Physician Assistants. This edition brings you three articles discussing the differences between Canadian Armed Forces and Canadian Civilian Physician Assistants, shares the lessons learnt from the first PAs on UK hospital services, and explores the EPA-PA, integration, and PA role satisfaction in Hamilton, Ontario.  I hope you find it interesting and informative.
We look forward to your submissions and comments.  Contact the Editorial Team at jcanpa@umanitoba.ca with your suggestions and letters.