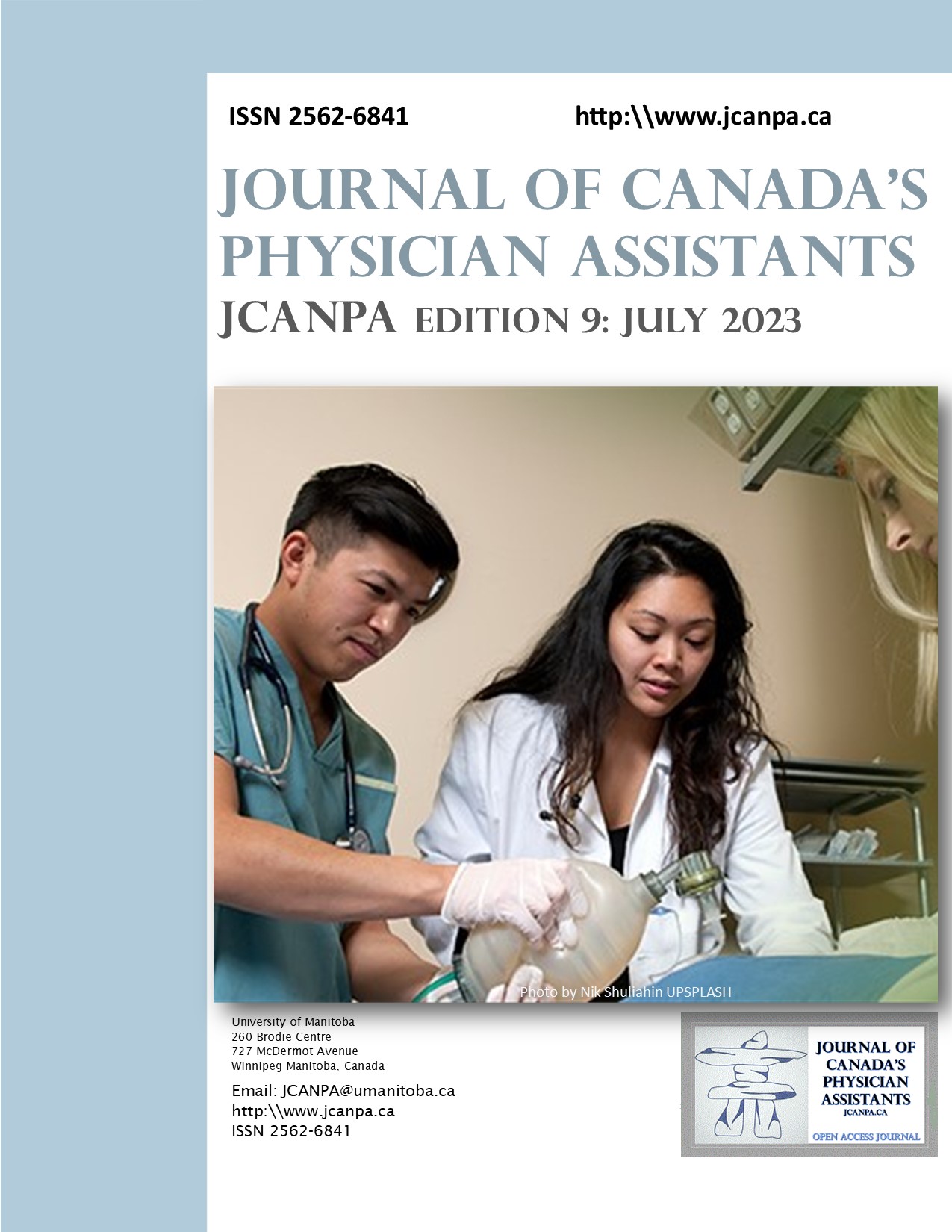 About the Journal
The Journal of Canada's Physician Assistants (JCANPA) is a peer-reviewed open-access journal.  JCANPA is a forum to share and translate knowledge of Canada's Physician Assistants' practice, profession, and solutions. 
Canadian Physician Assistants are academically and clinically educated medical generalists who practice medicine within a formalized and collaborative partnership with physicians. PA education prepares medical clinicians who can adapt to their clinical environments which may include primary health care, specialty practice, surgery, emergency or hospital-based roles.  PAs over time develop an increased knowledge of a medical or surgical specialty.  The PAs' scope of practice mirrors that of the physicians, and practice within trust-centred relationships and formalized contracts of supervision.
Visit your Physician Assistant, Nurse Practitioner, or Physician to discuss your health and medical concerns. This journal is not intended to provide directions for self-care and treatment. When it comes to health, direct communication with qualified and knowledgeable medical providers makes a difference.
Respectfully used to symbolize our Journal's values, hopes, and purpose, an Inukshuk in the shape of a person signifies safety, hope and friendship. Used as a directional marker in Canada's North, the Inukshuk is an Inuit symbol of communication.  From the Inuktitut, ᐃᓄᒃᓱᒃ, plural ᐃᓄᒃᓱᐃᑦ; alternatively, inukshuk in Inuinnaqtun, iñuksuk in Iñupiaq, or inukshuk in English.  
Current Issue
Vol. 2 No. 6 (2020): A Year to Remember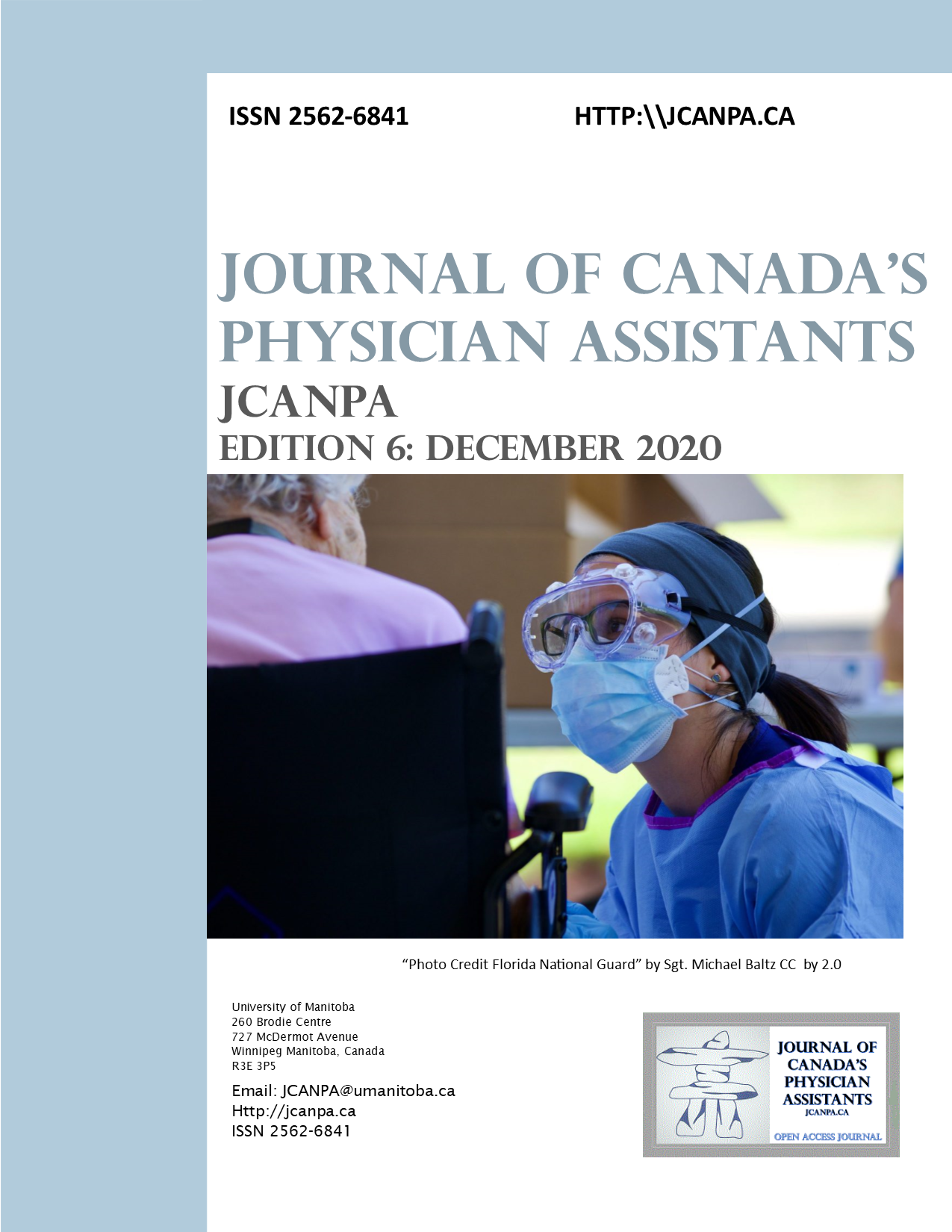 The sixth edition of the Journal of Canada's Physician Assistants was written and produced while globally PAs are redeployed and demonstrating the versatility of our profession. Thank you to the researchers, caregivers, writers and readers for their efforts during this year to remember.
Full Issue
View All Issues
Sponsored by the University of Manitoba